Our office is English friendly. If you are not comfortable with speaking Japanese, please feel free to contact us in English.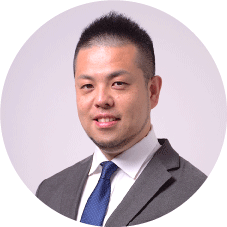 My name is Takanobu Nakaseko. I received my national certification as a Doctor of Chiropractic in the United States and after working in Chicago, I opened my own practice in Suzuka City, Mie Prefecture.
My goal is to provide quality chiropractic care to all who come to my office and help them achieve a healthy body and enjoy life to the fullest.
▶︎ What is Chiropractic?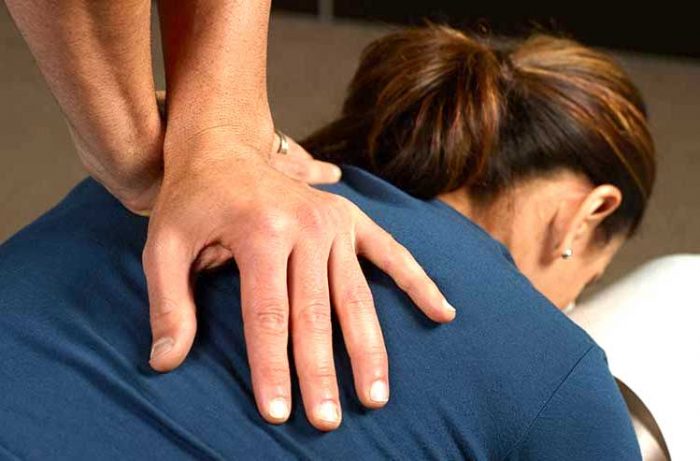 Chiropractic is an alternative medicine that aims to improve the body from the inside out by analyzing and correcting the alignment and function of the spine.
Chiropractic care began in 1895 and has spread throughout the world. Today, chiropractic care is legalized and recognized as a medical practice in most developed countries except Japan.
Our office is staffed by U.S. board-certified chiropractor who studied chiropractic in the birthplace of chiropractic and provide a full range of services from consultation to treatment.
▶︎ Our Promise
(1) Your safety is our top priority.
Chiropractic care can only be performed safely if it is based on solid knowledge and experience. Our office promises safe care by U.S. board-certified chiropractor.
(2) We will take the appropriate amount of time.
No two bodies in this world are exactly alike, so we will carefully arrange sufficient time to hear from you. (Average 1 hour for the first session, 30 minutes for the subsequent sessions)
(3) Preventive care instruction.
Your body care does not end when your symptoms are gone. In addition to regular treatment, we show you how to do the exercises you need to do for maintaining your health as long as possible.
(4) We do not sell supplements or health aids.
Our office provides chiropractic care, exercise and nutritional guidance, and other services to improve your health. We do not sell any supplements or health aids.
▶︎ Treatment Flow
1. consultation (medical interview)
We will ask you about your current symptoms, the circumstances that led up to them, and your lifestyle. We will also determine if chiropractic care is safe for you. We are willing to answer any questions you may have about chiropractic care.
2. analysis
We will analyze your posture and skeletal structure of the entire body, with a focus on the spinal column. We check your posture from all angles, including standing, lying on your back, and lying on your stomach.
3. adjustment (treatment)
Chiropractic correction is called "adjustment. This helps to relieve the various stresses on the body and allows the body to function at its full potential.
4. Rest
After the adjustment, the patient is asked to rest on the bed for about 15 minutes. This is necessary for the body to recognize the joints and muscles that have been moved by the adjustment. This rest is as important as the adjustment process.
5. Explanation & post-treatment advices
We will explain how to get the most out of your chiropractic care. Advice on effective exercises will be given as needed.
▶︎Services & Fees
▶︎Initial consultation fee ¥3,000 (Applicable to all, including adults and children)
(Only new first-time patients will be charged the initial consultation fee in addition to the regular treatment fee. Not applicable to those who have visited our office once before)
▶︎Treatment fee Adult 1 time ¥5,000
(2nd visit within 4 days ¥3,000)
※ Initial Visit Fee = consultation + treatment = ¥8,000
▶︎Elementary school students and younger: 1 visit ¥3,000
(Applicable only when an adult is accompanying the patient.)
If there are two or more elementary school students, each child will be charged ¥3,000.
▶︎Pre-pay Plan ¥50,000 (11 treatments: ¥4,500 per session)
*Tickets do not expire.
▶︎Family Plan ¥50,000 (12 sessions: ¥4,166 per session)
Our office promotes family care. We have prepared coupon tickets that can be used by family members. The price is even lower than the regular coupon tickets.
▶︎Exercise Plan Development and Guidance ¥25,000 for 6 months
We will create an exercise and training plan tailored to your condition and provide guidance. The fee includes one 60-minute consultation per month (6 hours total) and one plan review per month (6 sessions total). We understand that there are time constraints on the amount of time we can devote to providing detailed exercise instruction during your treatment time. We recommend that you set aside dedicated time for exercise instruction and learn safe and effective exercises.
▶︎Nutritional Guidance ¥10,000 (2 x 60-minute counseling sessions, 1 x nutrition report writing)
Nutrition counseling is provided by a Registered Dietitian. Nutritional guidance is not limited to taking supplements or recommending hard-to-find special ingredients or expensive organic foods. We analyze your current diet, find out what is lacking or excessive, and provide realistic and appropriate guidance on how to change your diet to achieve the goals you have set. For those who live far away, counseling can be done remotely via SKYPE or ZOOM.
*All fees in our office are tax inclusive.
▶︎ Access Map
Google Map (https://goo.gl/maps/tGcPRSGWbwcQ6v8E9)

by train: 5 min. walk from Chiyozaki Station (Kintetsu Line)
▼ Making Reservation ▼
Email: info@nakasekochiropractic.com
Phone: 059-318-5179 (English-friendly)